PROJECTS
Project ScandMar Cap Spartel
Background:
ScandMar has during 2006 formed a Joint Venture Company, NEWCO S.A.R.L with an landowner in Tanger. The JV-company is owned by 65 % by ScandMar AB and to 35 % by the present land owner.
• The intention is to create a tourist residential project with high standards. The area, which is about 25,990 sqm. will consist of approx. 65 attached houses, swimming pools, tennis court, clubhouse, etc. ScandMar also has acquired an option to buy the land directly on the beach to build a restaurant, etc.
• Prime location west of Tanger on the Atlantic coast, close to the beach – distance to Tanger City is about 15 km. The property is only 10 minutes away from the airport.
• The area is beautiful and is considered to be the most exclusive beach area in Tanger and northern Morocco. Between the beach and Tanger city there are hills, built up only with palaces and luxury houses.
• The beaches are really beautiful with perfect white sand and several exclusive projects are under devloment in the nearby area.
• Building concept o Total calculated building area about 8,000 sqm. o About 65 attached houses between 102 – 136 sqm, equal to some 7,000 sqm. o Clubhouse and gym, tennis court and swimming pools. o The property is elevating up to a level of about 15 meters above the sea level, which will ensure that all houses will have ocean view.
• Estimated production start in mid 2011 .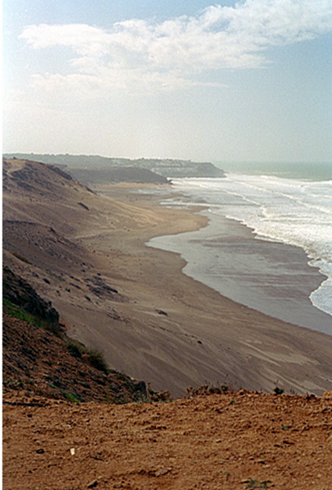 Cap Spartel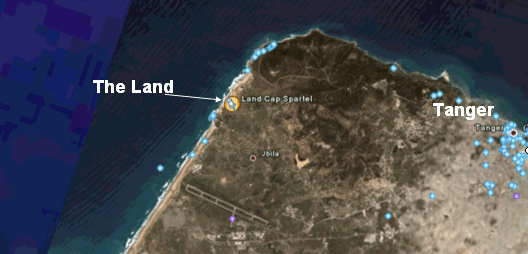 Location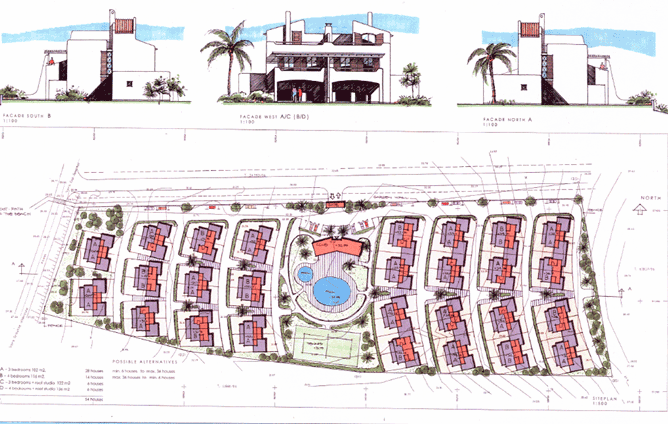 Overview plan of Cap Spartel